WS-FTP Pro 7 | Frontpage 2002 | Dreamweaver 4 | MSIE6 | Publisher 2003
WS-FTP Pro version 7.0 configuration guide



This support page will walk you through how to setup your WS-FTP 7.0 to upload your Web pages to our Linux/Unix-based FTP servers. If you are using an older version of WS-FTP, please log onto the domain manager and select "How do I upload my Web site to the Web server under the "General questions and answer" section. If you have any further questions, please contact our support team.
Setting up your WS-FTP Pro version 7.0



First , open up the WS-FTP software client and click "Connect".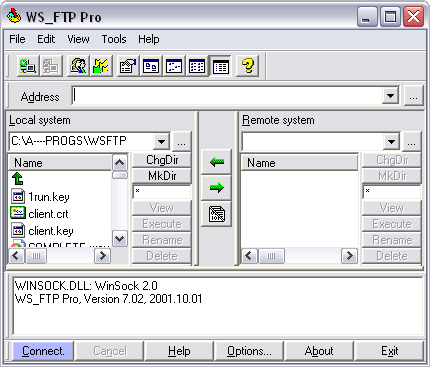 Check or add all the applicable settings, your website name, FTP username, password, and remember to check the "Passive Mode" checkbox and then click "Connect".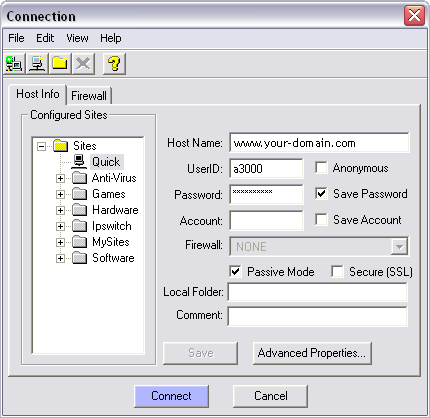 If you entered in all the information correctly you willl see your local computer folders in the left window and your FTP server directory on the right. You can then use the green arrows in the middle to transfer your files to and from your website.