Gratitude from Rotarians



Wyith Incorporated, the parent company of Wyith Ltd d/b/a DomainAvenue.com, respects very much the work of the Rotary Club and is currently offering service to more than 2,000 Rotarians worldwide. The following is an Acknowledgement of Appreciation from The Rotary Club of Peninsula Sunrise, signed by P.P. Simon Wong.
Acknowledgement of Appreciation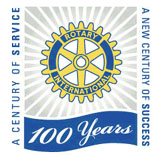 April 1, 2002



For and on behalf of the Rotary Club of Peninsula Sunrise, I would like to thank you for the excellent Internet Web and email services your company has offered to our members. Your team is very responsive and professional and we are very satisfied with the level of your customer support.
I look forward to continue using your services and I wish you very successful in the Internet market.
P.P. Simon Wong
Director, Rotary Club of Peninsula Sunrise
Special package for Rotary Clubs, Lions Clubs and NGOs



Wyith Limited d/b/a DomainAvenue.com is proud to offer Rotary Clubs from all over the world the following special offer. Please contact us for details.




1. 100Mb virtual web hosting with FTP support
2. 5 POP3 mailboxes (10Mb each)
3. own CGI-BIN Perl 5.6 +LWP +PHP4 +SSI
4. MySQL ver 10.8/11.6 distribute 3.23
5. password protected directories
6. HTTP-based Realvideo/audio streaming
7. unlimited email addresses with your domain
8. unlimited traffic and hits
9. web-based configuration interface
Sponsorship for NGOs



If you are an NGO and wish to ask for Web hosting sponsorship, please click here to contact us.
Other testimonials



CNN Financial News | Hutchison Whampoa | Melbourne IT Recognition
Friendly Rotarian links



Modesto North Rotary Club | Osgoldcross & Elmet Rotary Club
Pittsfield Rotary Club
Other friendly links



Chinese Students and Scholars Association of University of Queensland
Harold's Tribute To 448thBGp Crew 48
ROSE vzw - Organization for Supporting Education