Acknowledgement of Appreciation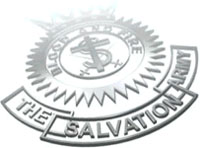 August 22, 2000



Please accept my most sincere appreciation for you and your staff's excellent professional sponsorship in voluntarily helping The Salvation Army Hong Kong and Macau Command. Specifically you have helped us to set up, design, host and maintain the headquarters', service units' and all corps' websites, facilitating cost-free software systems on the Internet for our departments, providing free on-site technical support, free firewall servers and security software support. You have also offered free technical consultation and advice, free China-Hongkong fax services and Internet access for the entire Hong Kong Command Headquarters and its staff, all 19 corps and 17 nurseries as well as providing web and live video/audio broadcasting sponsorship for some of our fundraising programmes and events.
Such sponsorship since 1997 has helped the Army move forward and keep pace with Hong Kong society. Your very innovative ideas in the various non-traditional applications of the Internet and information technologies have effectively and efficiently promoted the Army's image to the community. We salute to your generosity, care and concern for our work among the people of Hong Kong Special Administrative Region. You and your team's effort in the past three years are highly honoured.
May God Bless you and your team.
Lt.-Colonel Ian Southwell
Officer Commanding