WS-FTP Pro 7 | Frontpage 2002 | Dreamweaver 4 | MSIE6 | Publisher 2003
Dreamweaver version 4.0 configuration with FTP



This support page will walk you through how to setup your Dreamweaver 4 to upload your Web pages to our Linux/Unix-based FTP servers. If you have any further questions, please contact our support team.
Setting up your DW4 to work with FTP



First, you will need to define sites. Click "Window" or "site" and then click "Site Files" The Window is shown below.
Now click "Site" to define sites and configure your FTP upload account settings.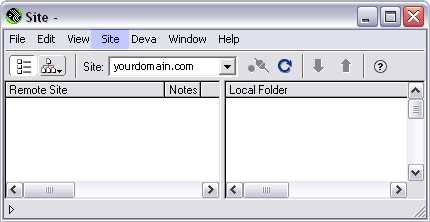 Now go to "Open sites" and or "Define Sites" as shown below.
Now click on "New" to configure an existing directory.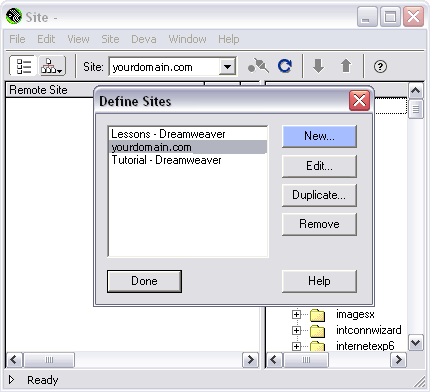 Now find the folder on your computer in which your Website is saved and then click "Remote Info" as shown below.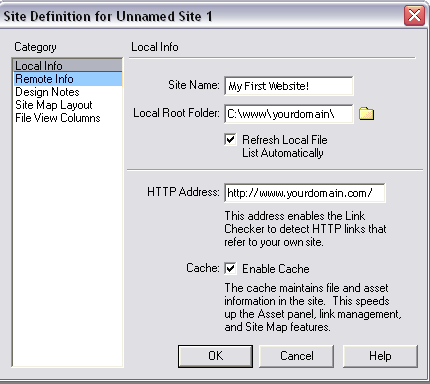 Select FTP from the drop down menu and click "OK".
Enter all your FTP server and user account information below. Your FTP server name should be the same as your Website (please remember to add the leading www). Then click "OK". Be sure to check "Use Passive FTP". Using Passive FTP is technically safe for you.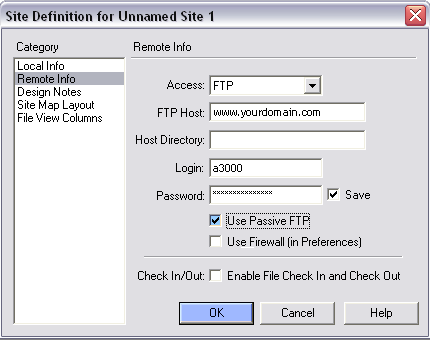 Dreamweaver will now build the site list for you and then show it below on the left! When it is done click the icon shown below to connect to the FTP server.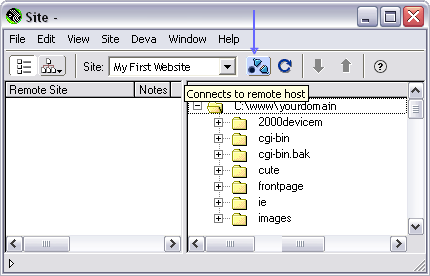 If all the information was filled in correctly, you should now be properly logged onto the server. Simply click and drag the files from your computer on the right to the FTP server on the left. Enjoy!